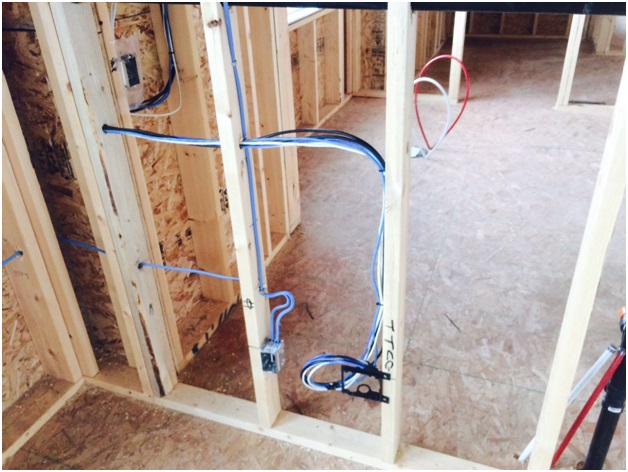 Pre-Wire
The term 'prewiring' refers to the installation of cables and wires during a new home's construction. It includes the AC electrical wiring, as well as the low voltage, home systems cabling. If you're considering opting out of prewiring based on the wide availability of wireless devices today, remember that, despite industry pushes toward standardization, many wireless devices still use proprietary communication protocols, making them incompatible with other manufacturer's products. Partly for this reason, most home systems products are designed with structured wiring in mind. Remember also that prewiring is a permanent upgrade to your home, increasing its value at sale time. Some of the home systems that require prewiring are security; home theater and entertainment; phones; intercoms; PC and internet networks; surveillance cameras; driveway vehicle detection; communicating thermostats; motorized window treatments; entry systems.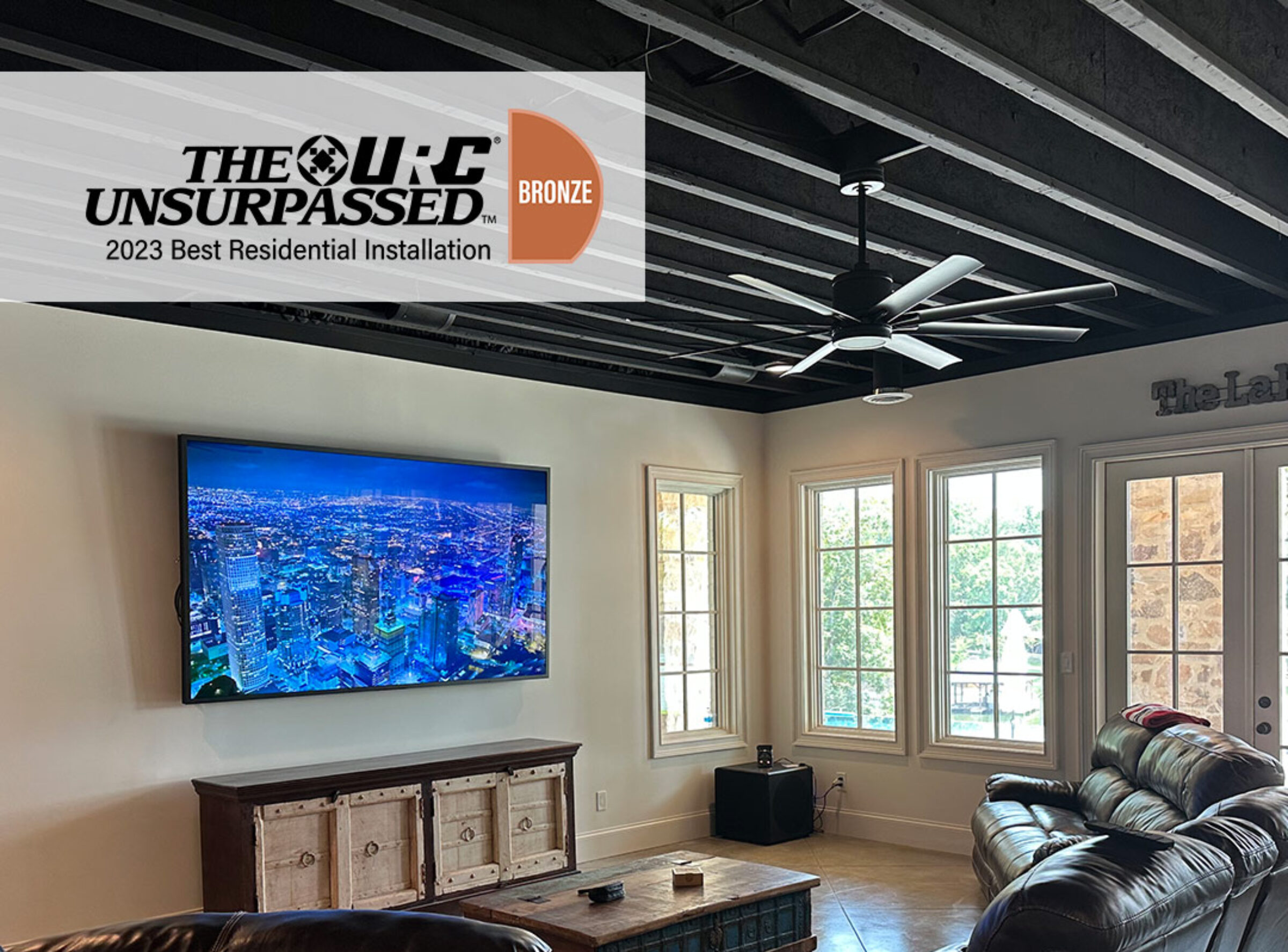 Media Rooms
Media rooms and home theaters are an increasingly popular feature in homes. Two major benefits are that they boost a home's entertainment value as well as its potential resale value. If you're planning to install a media room in your home but space is limited, you'll want to explore small media room design ideas to ensure you maximize the square footage you have to work with and provide a comfortable and entertaining space for family members and guests. Prior to deciding on the small media room design that's right for your home, you'll need to decide on a location for this entertainment hub. The most important features of a media room are light and sound—it's important to place your media room in the space where you'll have as much control as possible over these key elements. For this reason, popular locations for small media rooms are basements, adjacent to living rooms, or in spare guest bedrooms, places that are self-contained and quiet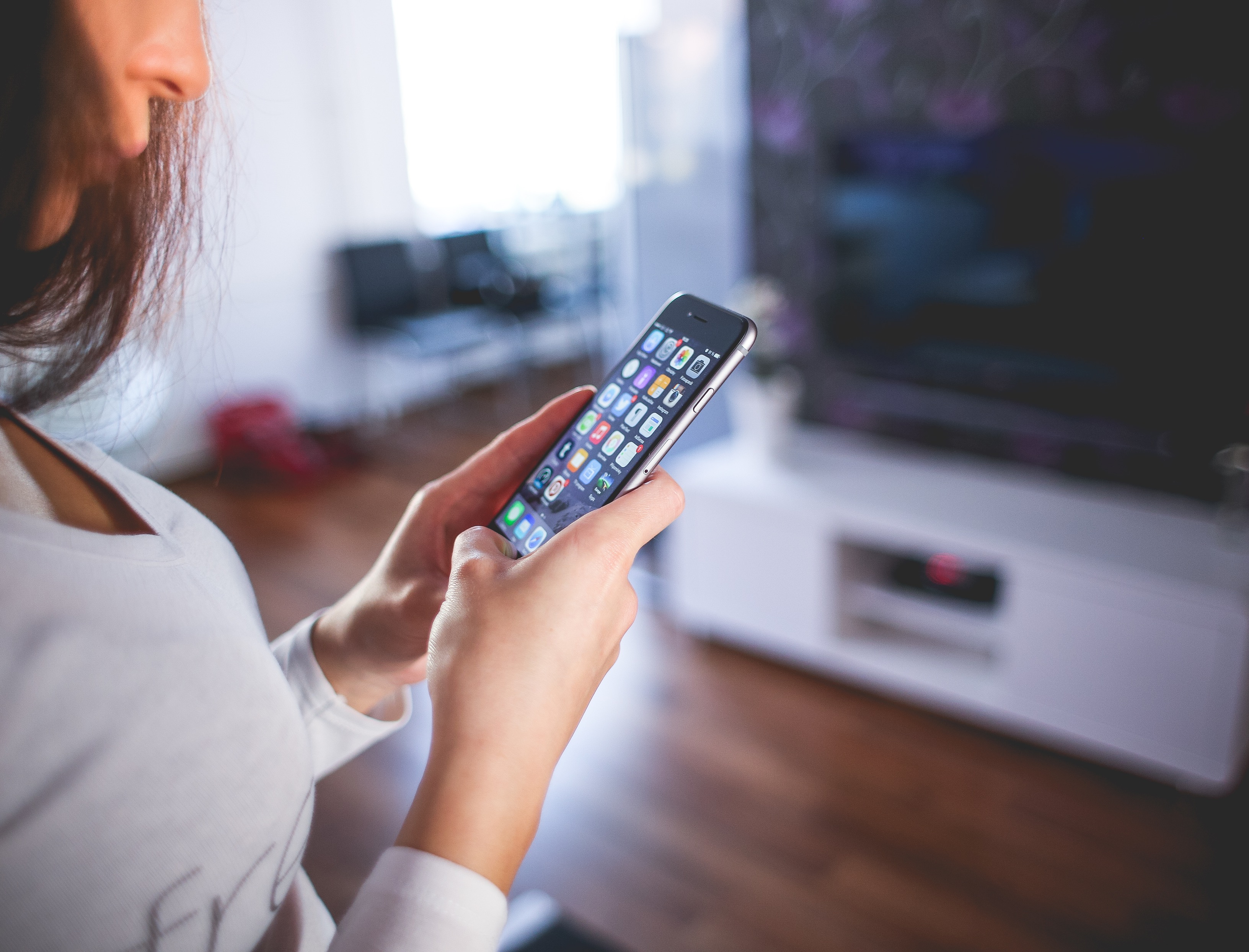 Automation
Automation refers to the automatic and electronic control of household features, activity, and appliances. Various control systems are utilized in this residential extension of building automation. Life is good when you can control everything in your home with one touch. Listen to your favorite music all over the house, watch movies, and dim lights — all from the comfort of your couch. With Elite AVs products, you can control your entertainment such as TVs, cable boxes, Blu-ray players. If you desire instant access to today's smart home devices including lights and security systems; we do that too. And, we do it all from one simple remote or mobile app.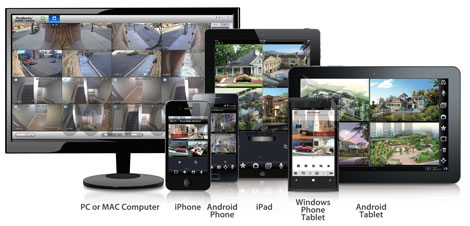 At Elite AV, we understand that as a home or business owner you worry about the security of your family, employees, customers and its assets. You can't be present all the time, that is why our straight forward CCTV surveillance camera systems are popular among our customers. The team at Elite AV has years of experience providing security solutions to homes, offices, restaurants, warehouses and more.
CCTV, or closed circuit television, is now a popular system used by many businesses and homes. It allows you to monitor all activities within your home or business where you can't keep an eye on it all the time. Whether you're at the back of your office or at home or traveling overseas, CCTV security systems give you peace of mind your business is being monitored; also you can peek in from your wireless device from anywhere.
At Elite AV we use URC's renowned Total Control® for the ultimate in whole-house, premium automation of all your entertainment, lighting, security, surveillance, shades, garage doors and more – while at home or away. Regardless of home size or number of products you wish to control, this is our most powerful smart home system that can serve your every need, both indoors and outdoors. It provides robust personalization along with one-touch access to virtually everything.If you are seeking a sophisticated system that's expandable, Total Control is the one. Start with a basic component to control items important to you, and scale as your family's needs change – without need to replace the core components. You can add remotes, in-wall keypads and touchscreens for fixed control in any room.
Control your 1 room or your whole home from any IOS or Android device .
At Elite AV we use a awesome product and software from Auralex. Composed of compressed mineral wool or foam, sound absorbing acoustic panels absorb sound waves to reduce general noise, clarify speech and limit reverberation in walls within enclosed areas. Using acoustic panels essentially "cleans" an area of unnecessary sound debris that makes it impossible to hear a lecturer speak, enjoy beautiful music or record something as crisply as possible.
Soundproofing panels block noise from entering or exiting a room. Each soundproof panel is heavy and dense, ensuring long-lasting quality. Plus, soundproofing panels are ideal in a variety of spaces, including:
Thicker sound absorbing wall panels reflect, absorb and dissipate more sound waves. How many acoustic panels you have stationed within an enclosed area also influences the amount of sound reduction experienced in the room. To determine how many sound insulating panels you need to accommodate your needs, Elite AV offers room analysis services to provide data regarding the number of panels necessary to absorb and convert sound waves.
Noise reducing and acoustic panels also control noise "junk" — like echoes, reverberation, muffling, etc. The best sound absorption panels are fabric-wrapped fiberglass panels, which offer superior noise control for a wide range of applications. They're also available in a variety of sizes, colors and types to address your budgetary and design requirements.
Comparatively, sound absorbing panels tend to be lighter products. These panels may feel cushion-like to the touch and are capable of "softening" room surfaces. Also, sound-absorbing panels can be used to limit echoes in larger areas, such as banquet halls and gymnasiums.
The costs of soundproofing and sound absorbing panels may vary. HomeAdvisor points out the average cost to soundproof a room ranges from $1,068 to $2,632. This indicates the costs of a soundproofing project may add up quickly if you are not careful.
Regardless of whether you need soundproofing or sound-absorbing panels, it is important to consult with an acoustical panel specialist. 
Elite....
Elite does not mean you have to spend a fortune! Learn more about our services and how to become an Elite AV customer.